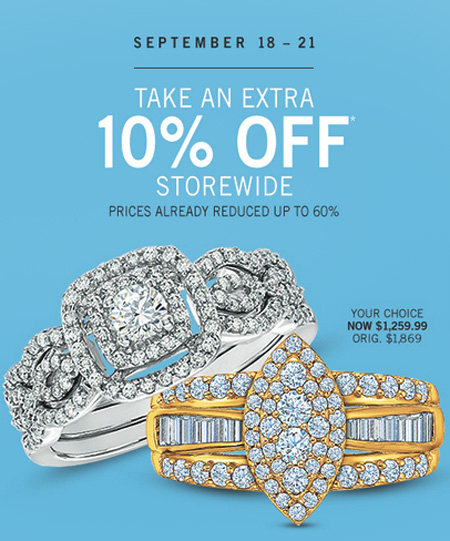 Offer excludes select designer collections, loose diamonds, specially priced items, special events, special orders, gift cards, repairs, warranties and prior purchases. Original prices may not have resulted in actual sales. Promotions, prices, styles and availability may vary by store. See a sales associate for more details. 
Valid through September 21, 2014
Sign Up For Our Newsletter!